Fiddes & Sons Wax for Refinishing Furniture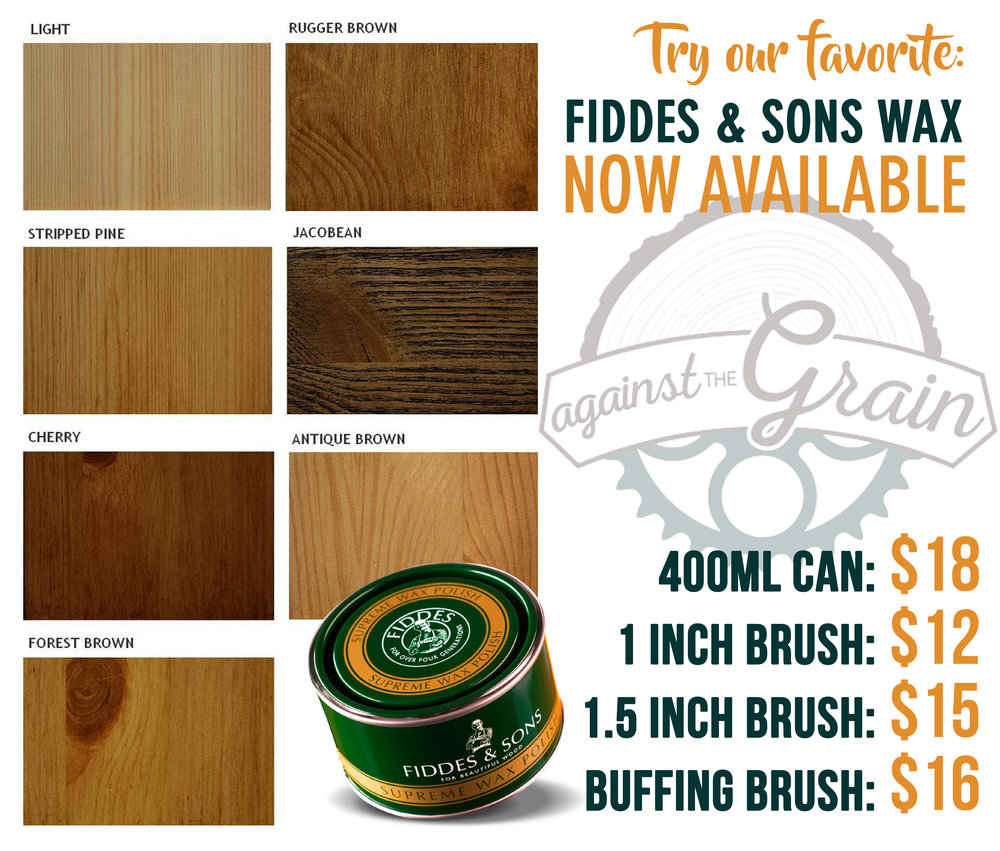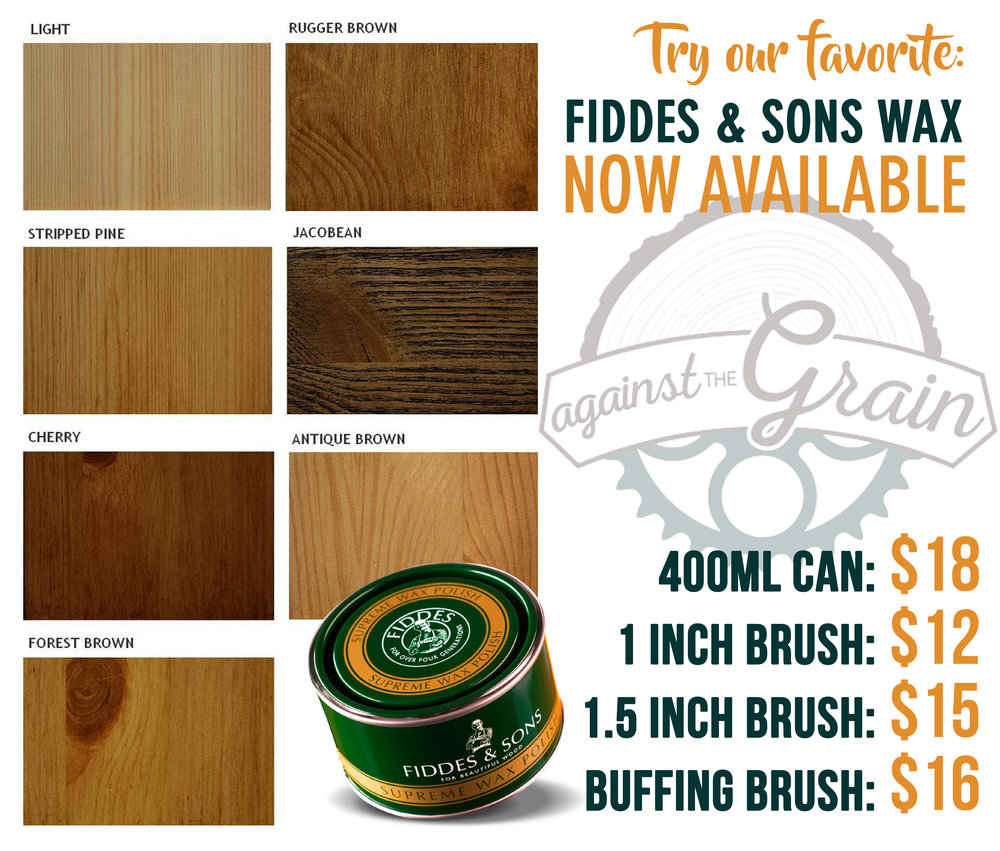 Fiddes & Sons Wax for Refinishing Furniture
Fiddes Wax is the best Furniture Wax for Refinishing Furniture
Whether you're a pioneer of refinishing furniture, or you've just purchased an antique piece of furniture for the first time, Fiddes Wax is what you need to seal, protect and breathe life into your furniture! Easy to use, perfect for beginners and experts alike, Fiddes Wax was formulated to offer outstanding results and provide a depth of supreme finish that not only protects, but revitalizes furniture. There is no furniture finishing project too big or too small. A small application of Fiddes Wax goes a long way! This wax is long-lasting and provides an excellent finish to bare or sealed wood. For easy application, see the Fiddes line of easy-to-use wax brushes.
Sealing and Refinishing Furniture with a Coat of Fiddes & Sons Wax after Chalk Paint
Chalk paint is popular among the do-it-yourself crowd and offers a versatile medium to revitalize any project. However, like any project, chalk paint needs a protective finish. Unsealed chalk paint projects can appear dull or streaky, but by refinishing furniture and adding a coat of Fiddes Wax, you can achieve the look you want! Applying Fiddes Wax on your chalk paint project provides a protective layer and a beautiful finished look!